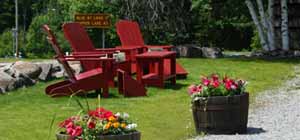 Adirondac Rafting Company - Adirondac Rafting Company invites you to enjoy one of the finest Whitewater rafting adventures in the East.
Adirondack Museum - Six million acres of Adirondack Park surround this place and form the basis of the museumís exhibits and programs telling the stories of how people have lived, worked, played and traveled in the Adirondack region since the early 1800s.


Gore Mountain -

Skiing in the Adirondack area of upstate New York. Gore has the state's only gondola.

Indian Lake Chamber -

There is boating, fishing, hiking and swimming at the Town Beach as well as golfing on two golf courses, all available in this Adirondack Community. Drop into our Welcome Center for information.

Hamilton County Tourism Bureau -

You have found a magic place where mountains, forest, rivers and lakes meet in a year around celebration of the out of doors. No matter the activity you choose, or how active you choose to be, your very own, very special Adirondack experience waits here in Hamilton County.

ilSnow.com - Snowmobile riding information for Indian Lake and the surrounding Adirondack mountain area.